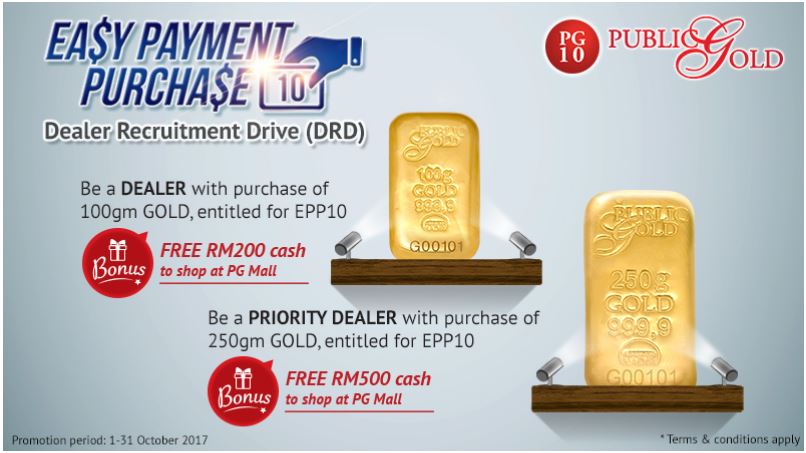 1) EPP10 DRD (extended unti 30th Nov 2017)
Be a Dealer with purchase of 100gm gold & entitled for EPP10.
BONUS: FREE RM200 cash to shop at PG Mall
Be a Priority Dealer with purchase of 250gm gold & entitled for EPP10.
BONUS: FREE RM500 cash to shop at PG Mall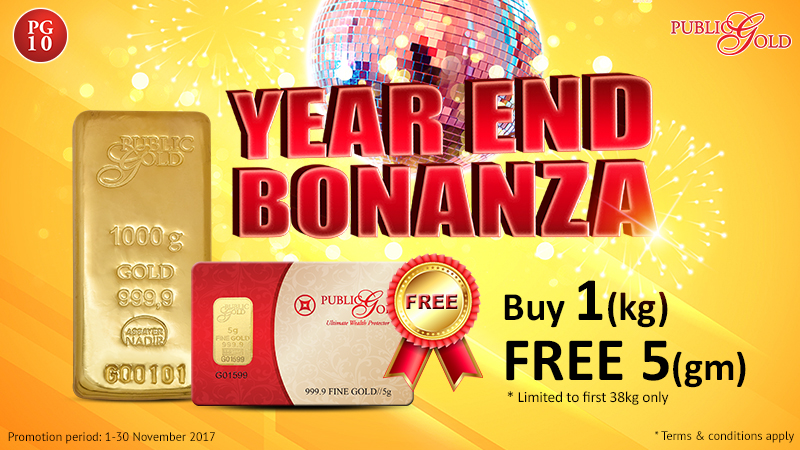 2) Year End Bonanza
Buy 1(kg) Gold bar, FREE 5(g) Gold bar
*Limited to first 38kg only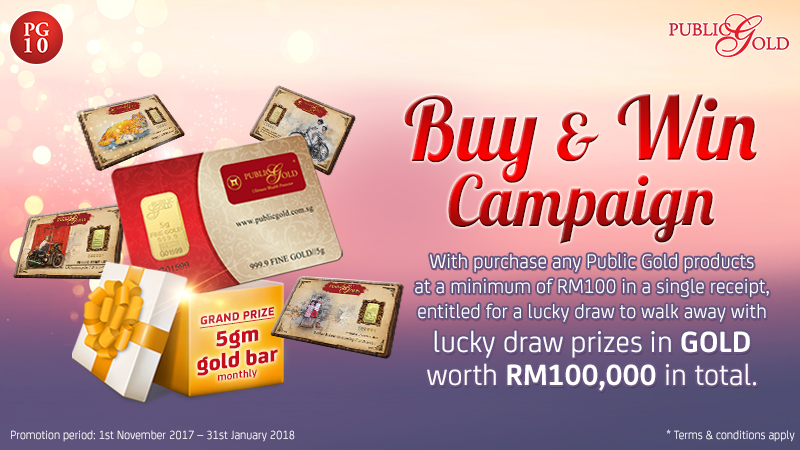 3) Buy & Win Campaign
With purchase any Public Gold products at a minimum of RM100 in a single receipt, entitled for a lucky draw to walk away with lucky draw prizes in Gold worth RM100,000 in total.
Campaign Period: 1st November 2017 – 31st January 2018.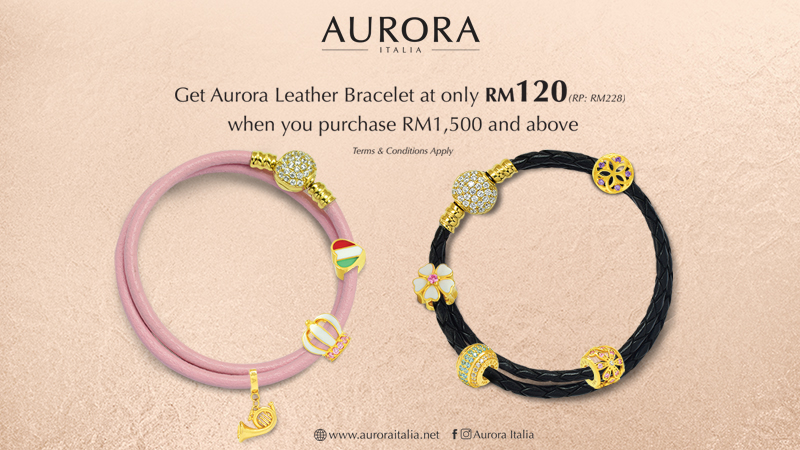 4) Aurora PWP Promotion
Get Aurora Leather Bracelet at only RM120 with purchase of RM1500 and above.
5) Win Free TRIP to LOMBOK, INDONESIA for 3Days 2 Nights (2pax) with personal sales of RM150,000 Aurora products.
Promotion period: 1st July – 31st December 2017
Info Lanjut berkenaan Promosi Bulan November, boleh hubungi terus
Azizah Hassan Whatsapp  klik sini 019-4349996
Jade Triple Star Master Dealer Public Gold